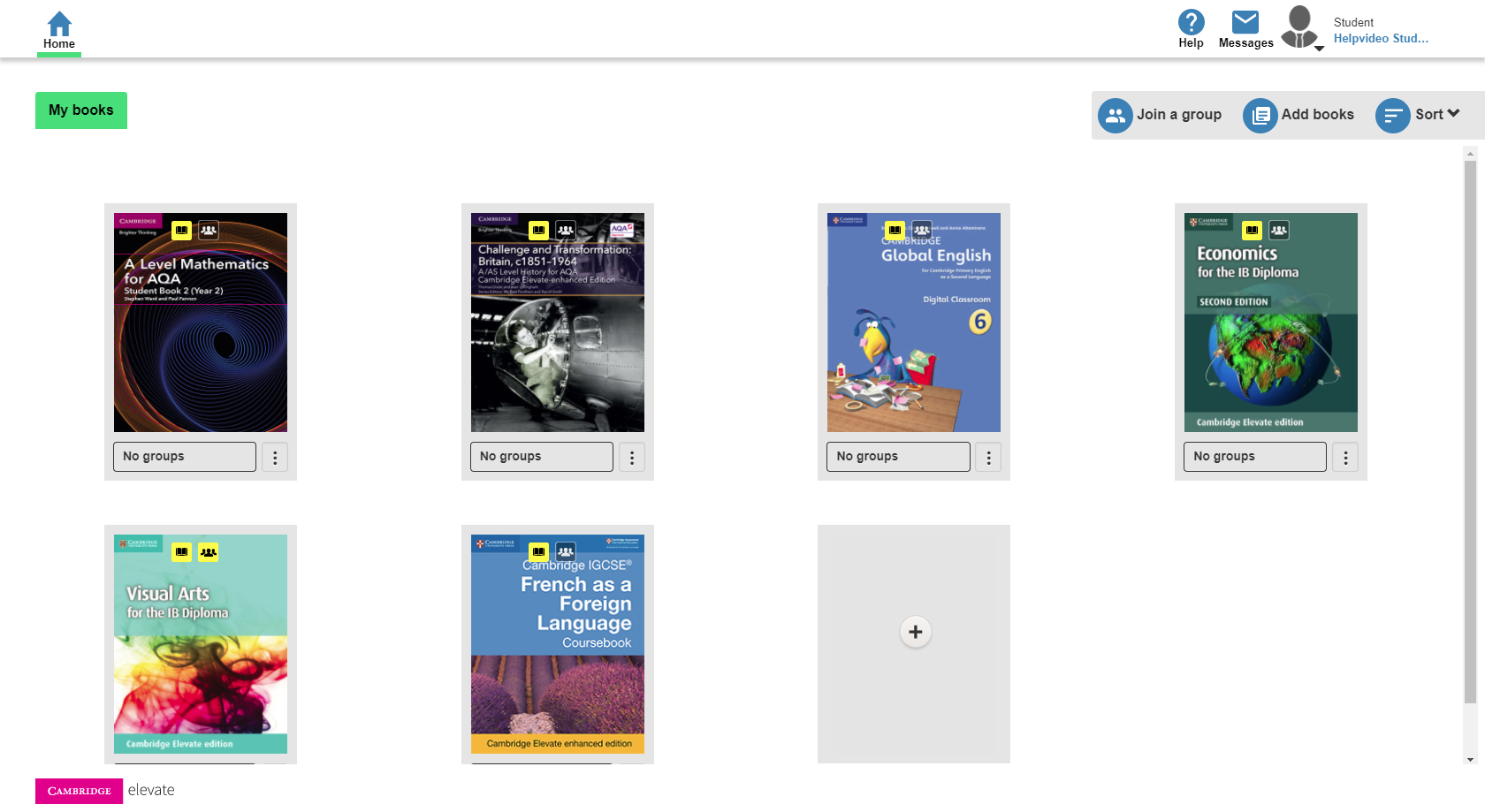 Books that you have purchased will appear on your Home page. Click on the cover to open a book.
Click on the ellipsis underneath the book to see:
About this book – gives you information about your book and subscription.
Add books
Use the Add books button to add new books to your Home page.
Or you can use the plus icon.
Sort books
Use the Sort button to sort your books. You can sort your books alphabetically, by date added or date used.
Find help
Click the Help button to search through a bank of help topics or to view the site tours.
Send/receive messages to/from your teacher

To send messages to your teachers click on the Messages button and select a recipient from the pre-populated list. Compose your message and send.
A notification will appear on your message button when you have a new message.
Change your settings
To access your settings and to log out, click on the dropdown menu beneath your profile.
From here you can change your Account settings (when on the Home page), Reader settings and log out.
Renew your title
To continue to access your title, you need to put in a new book code. This can be done using the add books button.
Or the plus icon.
- You can enter a new book when the Expiring badge has appeared on your book. This badge appears when your title is within 90 days of its expiry date.
Expired titles have an orange 'expired' badge
To find out when your book will expire click on the 'About this book' in the ellipsis menu underneath your book.
For more information watch our how to video.
Annotations are saved and will not be lost when your title expires.